Applying Crimmy Bucks Discount
(You must be logged in to your account to use your Crimmy Bucks)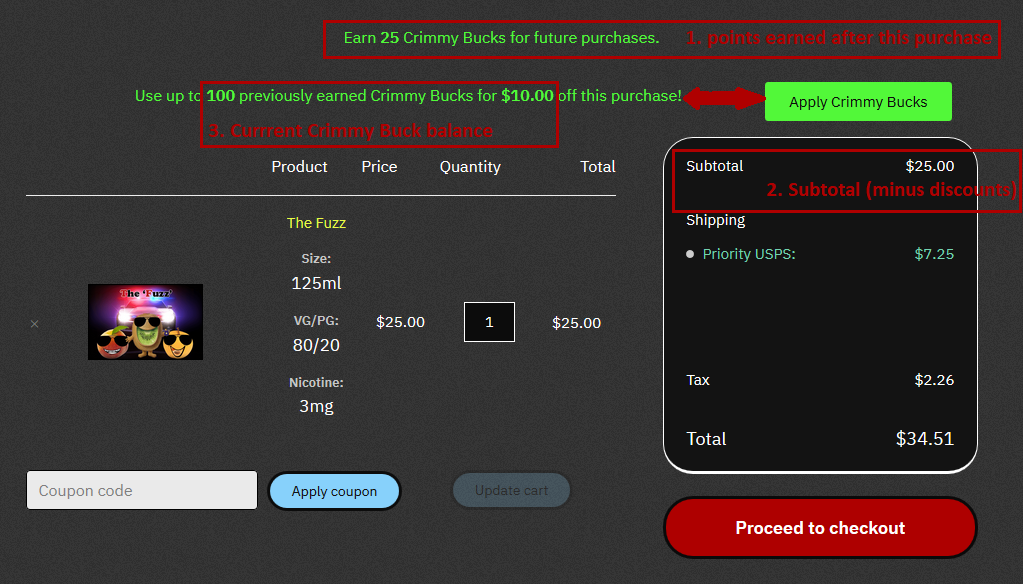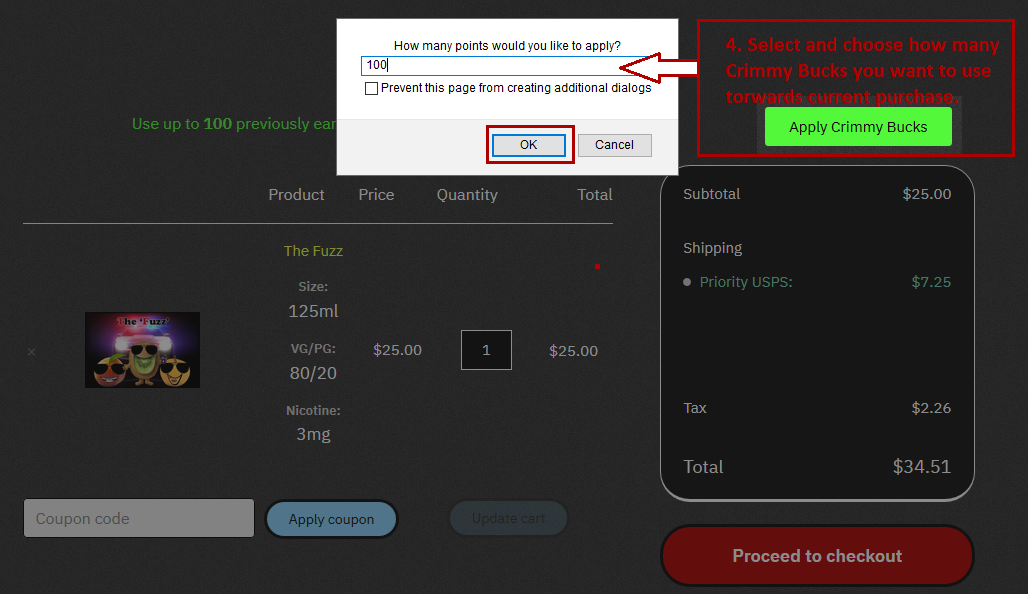 Checking your Crimmy Bucks Balance
To check your Crimmy Buck balance and history, go to the "My Account" page.
You can the "My Account" > "Crimmy Bucks" page here. (you must be logged in)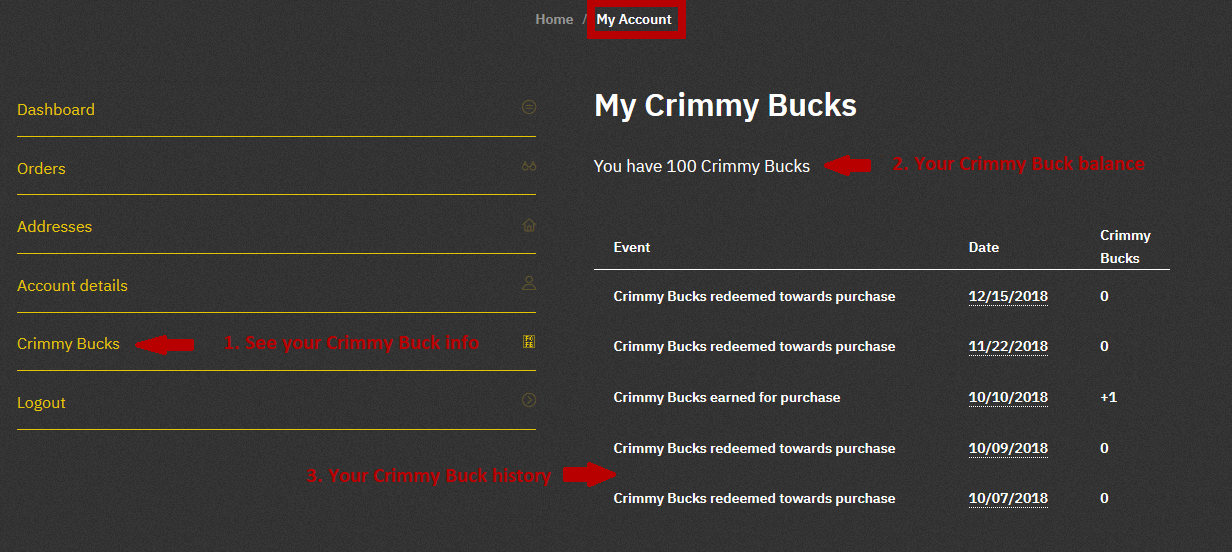 NOTE: Crimmy Bucks will expire one year from the date you receive them.
If this is your first time back to the website since June 8,2018 please be aware that we had a catastrophic server failure. This means that all data, including user accounts, were corrupted. We have yet to receive any response on the recovery efforts being made. Recovery can be very lengthy, if not impossible. We can assure you all your information is safe.
If you had any accumulated Crimmy Bucks on your account, we can still recover them due to email records of transactions prior to the failure date. If you would like your Crimmy Bucks recovered, please register a new account here then send us an email at [email protected]. If your new registered email is not the same as you used on your old account, please let us know what your old email address was as it is the only way we can recover your information.